Václav Drbola was one of&nbspthe three priests who became victims of&nbspjudicial murders in&nbspthe&nbspso-called Babice trials in&nbspthe&nbspearly 1950s. He had been a&nbspparish priest in&nbspBabice in&nbspthe&nbspTřebíč region since February 1950. He replaced Fr. Arnošt Poláček, who was arrested and sentenced in&nbspa&nbspstaged trial for 20 years of prison.
Fr. Václav Drbola managed to resist the pressure of&nbspthe&nbspemerging communist regime in&nbspthe&nbspdifficult times after the onset of&nbspthe&nbsptotalitarianism. At&nbspall his workplaces, especially in&nbspBučovice, he was involved in&nbspwork with youth and in&nbspsocial and cultural life. He gained respect and trust of&nbsphis parishioners. Despite threats, he read out the officially banned Circular to the Catholic Clergy and Believing People document signed by Archbishop Josef Beran.
In a&nbspdocument called History of&nbspthe Events of&nbspthe Society of&nbspCatholic Companions in&nbspBučovice, Drbola described his hard and futile struggles to preserve the Catholic Association in&nbspBučovice, which the totalitarian regime ordered to be closed. He had subsequently hidden the document. It&nbspwas discovered by chance in 2008 and includes an&nbspaccurate analysis of&nbspthe&nbspoverall situation after February 1948.
Václav Drbola was executed together with Fr. František Pařil in Jihlava on&nbsp3. August 1951.
1912 Václav Drbola was born on&nbspthe&nbsp16th of October 1912 in Starovičky near Hustopece, in&nbspSouth Moravia. His father, Václav Drbola, a&nbspcottage farmer, was deeply affected by&nbspthe&nbspexperience of&nbspthe&nbspwar. His mother Růžena was four years younger. Besides Václav, the parents had six other children. Václav was getting on&nbspparticularly well with his brother Jaroslav, whose weeding he later officiated in&nbspthe&nbspchurch in&nbspSlavkov. Václav Drbola walked about an&nbsphour every day to&nbspthe&nbspgrammar school in&nbspnearby Hustopeče.
1933 On the 6th of June 1933, the Hustopeče Gymnasium issued Václav Drbola a "Certificate of Adulthood" with the number&nbsp5.
1938 After graduation, Václav Drbola moved to&nbspBrno to&nbspstudy and&nbspbecome a&nbsppriest. There, he experienced years of&nbsppeace and&nbspthe&nbsppossibility of&nbspsports and&nbspcultural activities. At&nbspa&nbsptime, Europe was already preparing for the war. On&nbspthe&nbsp5th of&nbspJuly 1938, on the Feast of&nbspSaints Cyril and Methodius, he was ordained a&nbsppriest by&nbspBishop Josef Kupka in&nbspBrno. Shortly after, he celebrated his very first mass in&nbspStarovičky.
1940 Václav Drbola was regularly meeting with Catholic poets and&nbspwriters, for example Jan Alois Zahradníček and&nbspFr. Jan Dokulil. He felt very well during an&nbspoutdoor celebration after the the first mass of&nbspFr. Vincenc Vlacha from Frankův Zhořec in&nbsp1940. Drbola worked first as&nbspa&nbspco-operator in&nbspSlavkov near Brno and was later transferred to&nbspČučice near Oslavany. However, in&nbsp1943 he&nbsphad to&nbspmove again when transferred to&nbspBučovice, where he lived to see the end of&nbspthe&nbspwar as&nbspa&nbsplocal chaplain.
1945 Václav Drbola became an&nbspactive organizer of&nbspcultural events in&nbspBučovice. Once the war ended, he became involved in&nbspthe&nbspPeople's Party and&nbspin&nbspthe&nbspactivities of&nbspthe&nbspSokol and&nbspother associations. Local enthusiasts were often gathering in&nbspthe&nbsplocal Catholic House - they called themselves the&nbspSociety of&nbspCatholic Companions in&nbspBučovice. Drbola was preparing children's performances. The communists were watching him.
1948 After the dissolution of the Society of&nbspCatholic Companions in&nbspBučovice, Václav Drbola at&nbspleast defended the&nbsptheatre society, which was preparing the&nbspperformance of&nbspfairy-tale Mlynářovice Maruška for&nbspthe&nbsp24th of&nbspOctober 1948. However, the fairy-tale was banned before its premiere. "The&nbspSNB (national police force) officer brought me a&nbspletter sent by&nbspthe&nbspONV (local national committee) in&nbspVyškov on&nbsporders of&nbspthe&nbsplocal action committee, and&nbspthe&nbspletter said that the&nbsptheatre is&nbspforbidden from staging the&nbspplay, thus the&nbsppermission for&nbspthe&nbspplay is&nbsprevoked. I&nbspwas in&nbsptears," described Drbola in&nbspa&nbspreport he&nbsphad kept, which was found in&nbsp2008 in&nbspan&nbspold pelmet. He&nbspnamed the&nbspreport the&nbspHistory of&nbspthe&nbspEvents of&nbspthe&nbspSociety of&nbspCatholic Companions in&nbspBučovice. Drbola also described very accurately the&nbspgeneral atmosphere in&nbspthe&nbspcountry after the&nbspcoup in&nbspFebruary 1948.
Drbola put up&nbspa&nbspposter that caused a&nbspgreat attention in&nbspBučovice, it&nbspsaid the&nbspplay was not allowed to&nbspbe&nbspperformed. On&nbspthe&nbsp10th of&nbspDecember 1948 the&nbspactivities of&nbspthe&nbspassociation were completely stopped and&nbspthe&nbspattempt of&nbspdefending in&nbspcourt ended, of&nbspcourse, in&nbspfailure.
1950 In February 1950 was Václav Drbola transferred to&nbspthe&nbspparish in&nbspBabice in&nbspthe&nbspTřebíč region, where the&nbsppoet Jakub Deml used to&nbsplive. He moved in&nbsphaste because the&nbsplocal parish priest, Fr. Arnošt Poláček, was arrested and&nbspimprisoned. On&nbspthe&nbsp25th of&nbspJune 1950, Václav Drbola met Fr. Jan Bula at&nbspthe&nbspMiloslav Ambrož's first mass in&nbspVelké Meziříčí. Little did he know, that both of&nbspthem will soon be falsely accused, convicted and&nbspkilled.
1951 Pressure from the regime was increasing. On&nbspthe&nbsp30th of&nbspApril 1951 was Jan Bula arrested in&nbspRokytnice during a&nbsplarge wave of&nbsparrests. They arrested him at&nbspthe&nbspschool where he taught religion. On&nbspSunday, the&nbsp17th of&nbspJune 1951, at four o'clock in&nbspthe&nbspmorning, secret police infiltrated the&nbspcourtyard of&nbspthe&nbsprectory in&nbspBabice and&nbsparrested Václav Drbola.
Ladislav Malý, an&nbspadventurer, was present in&nbspthe&nbspregion and&nbspclaimed to be organising the&nbspresistance. His activities culminate on&nbspthe&nbsp2nd of&nbspJuly 1951 with a&nbsptragic attack at&nbspa&nbspschool in&nbspBabice and&nbspshooting of&nbspthree local officials. In a&nbspfollowing shootout, the attackers are caught in a&nbspnearby field and Malý is&nbspshot dead. In&nbspanother wave of&nbsparrests, the parish priest Fr. František Pařil was arrested in&nbspHorní Újezd.
This is&nbspfollowed by&nbspthe&nbspfirst staged trial in&nbspJihlava with fourteen accused. On&nbspthe&nbsp14th of&nbspJuly 1951, the&nbspcourt handed down seven death sentences. Václav Drbola was executed on&nbspthe&nbsp3rd of&nbspAugust 1951. Fr. František Pařil also became a&nbspvictim of&nbspjudicial murder. Jan Bula was tried and&nbspexecuted later. He died on&nbspthe&nbsp20th of&nbspMay 1952 in&nbspJihlava.
The trials were accompanied by a&nbspmassive hate campaign against the convicts, the freeman farmers, and&nbspthe&nbspCatholic Church. The priests were being associated with the&nbspattack at&nbspthe&nbspschool in&nbspBabice, regardless of&nbspthe&nbspfact that Fr. Bula and Fr. Drbola had been arrested before it happened.
1968 Relatives of Václav Drbola have collected the&nbspfunerary urn with his remains at&nbspthe&nbspcrematorium in&nbspBrno. They took advantage of&nbspthe&nbspshort period of&nbsprelaxation in&nbspthe&nbsp1960s. They hid the&nbspurn at&nbsphome and in&nbsp1984, during another funeral, they secretly placed it&nbspin&nbspthe&nbspfamily grave in&nbspStarovičky.
2011 The beatification process began by&nbspjoining the&nbspalready ongoing process of&nbspthe&nbspbeatification of&nbspJan Bula. Václav Drbola was fully rehabilitated by&nbspthe state authorities in&nbsp1990-1997. On&nbspthe&nbsp19th of&nbspDecember 2015, Bishop Vojtěch Cikrle solemnly closed the&nbspdiocesan phase of&nbspthe&nbspcanonization procedure in&nbspthe&nbspCathedral of&nbspSt. Peter and&nbspPaul in&nbspBrno.
Opening:
15. 8. 2021
Initiator:
Římskokatolická farnost Bučovice
při kostele Nanebevzetí Panny Marie,
P. Mgr. Tomáš Fránek, BA, administátor farnosti
Text author:
Luděk Navara, Občanské sdružení PAMĚŤ
Cooperation:
Miroslav Kasáček, Občanské sdružení PAMĚŤ
Architectural solution and production:
Jan Říčný, Filip Kosek
Graphic design:
Jan Svoboda
Production:
Jakub Jarcovják, Daniel Golík
Webdesign:
Fenomio, s.r.o.
Archive sources:
Archiv bezpečnostních složek Praha
Moravský zemský archiv Brno
Státní okresní archiv Břeclav se sídlem v Mikulově
Biskupství brněnské
Gymnázium T. G. Masaryka, Hustopeče
Městské muzeum a galerie v Hustopečích
Farnost Velké Meziříčí
Farnost Křtiny
Farnost Čučice
Thanks:
Mgr. Soňa Nezhodová, Městské muzeum a galerie v Hustopečích
Mgr. Jan Sedláček, Gymnázium T. G. Masaryka, Hustopeče
Vladimír Drbola, Starovičky
Jaroslava Fialová, Slavkov u Brna
Josef Holacký, Starovičky
Mgr. Jan Růžička, Ph.D.
Ing. Marie Matějů
Biskupství brněnské
Marie Kotolánová, Bučovice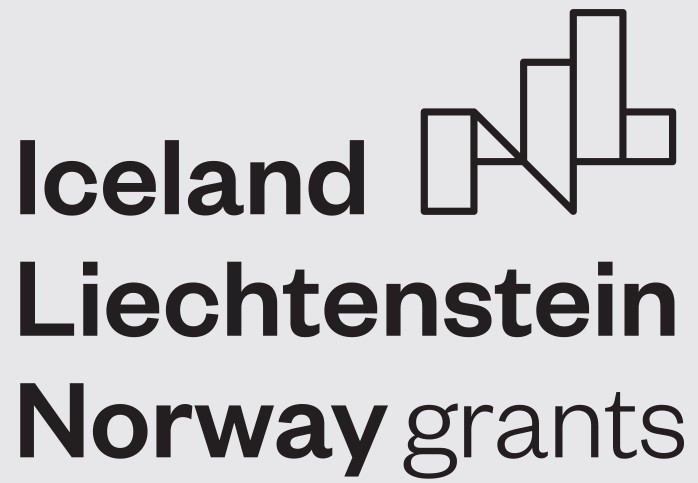 Supported by a grant from Iceland, Liechtenstein and Norway
under EEA funds
www.fondyehp.cz/kultura